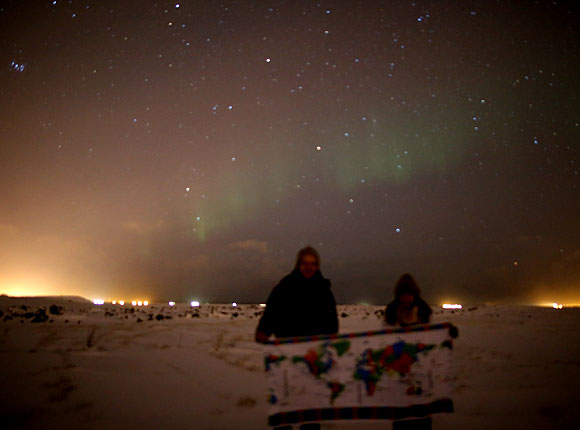 Visitors to Iceland with World Time Zone travel towel
and Aurora Borealis (Northern Lights) in the background.

WorldTimeZone.com has been operating on the World Wide Web for over 15 years and was chosen as Top 10 Geographic Websites of 2005.

WorldTimeZone.com was developed to provide the world a free service and reference resource on global time, time maps, meeting planner / time zone tools.



Malawi, Africa (2005)
Presented on maps for specific regional locations (World, USA, Europe, Australia, Asia) in both 12-hour (am/pm) format and 24-hour format, WorldTimeZone.com provides local time for over 35,000 locations (representing all countries) around the World.

The pages of WorldTimeZone.com are packed full of useful tools and information including: International Call Planner, Interactive Time Map, Daylight Saving Time Map, Sun Clock, World Clock, a section dedicated to World Time News, FAQs and additional facts related to world time.



Hawaii, USA
WorldTimeZone.com continues to be a free online resource.

If You or your company enjoy regular use of the WorldTimeZone.com web site and would like to have it continue as a free online service, a personal donation or purchase from our online store would be most appreciated.

Please feel free to send your questions / suggestions via Email or comments are welcome in the Guestbook.



Tibet, altitude 17,220 ft.